Chairman's message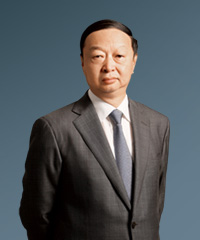 CITIC Group is the largest conglomerate in China and an established global player. The company operates in the field of financial services, resources and energy, manufacturing, engineering contracting and real estate as well as others.
Our story began at the very start of China's opening and reform. For nearly four decades, we have grown in step with China's development and we enjoy a unique platform that equips us to capture opportunities wherever they emerge – throughout the Chinese economy and around the world. Nevertheless, today we remain driven by the same values that defined our early days: a pioneering spirit, a commitment to innovation and a focus on the long term.
While sectors evolve and economies change, we adapt and our businesses last. Core to our success has been our constant pursuit of three fundamental goals: to strive to be the leader in the fields in which we operate, to uphold strong corporate governance and to make our company a place where all employees are eager to work. But most of all, our guiding principle has always been: to create long-term value for all of our shareholders.
Thank you for visiting our website. Please take the time to learn more about our businesses and recent developments.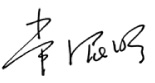 Chang Zhenming